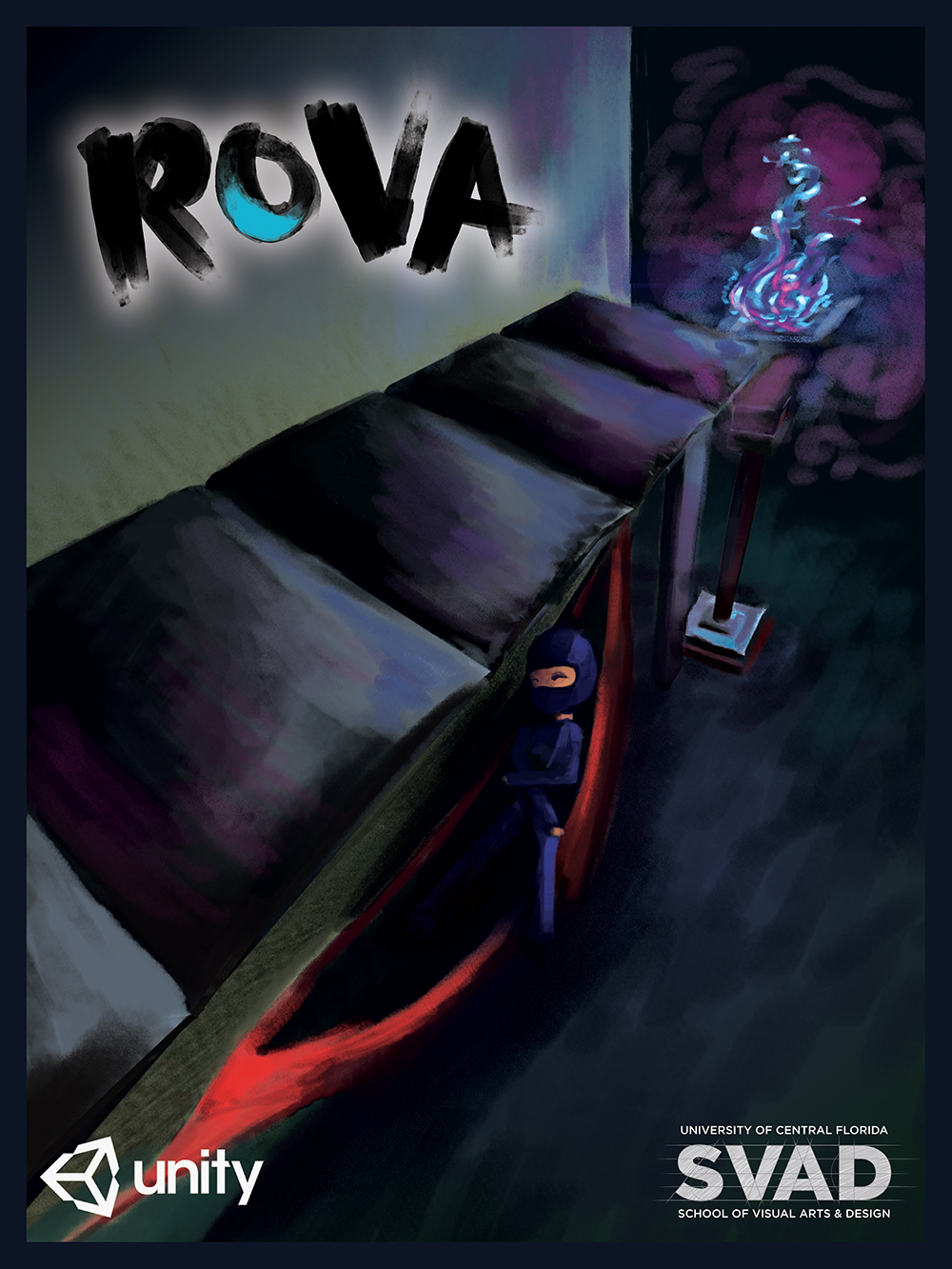 Rova is set in the village of the titular character as she is returning from her adventure to find that her village is deserted and the doors are locked. The only way to return to her house to sleep after the exhaustion of her travels is to find the keys to unlock the doors and return her village to normal.

Lead a team of 5 to create a game over a 6 week period.

Assigned and Reviewed Tasks and Hours to each member through Trello.

Worked on Documentation such as an Art Style Guide and Game Design Document

In addition to producing I worked to market the game with a gameplay and marketing video.
Marketing Video
Gameplay Video