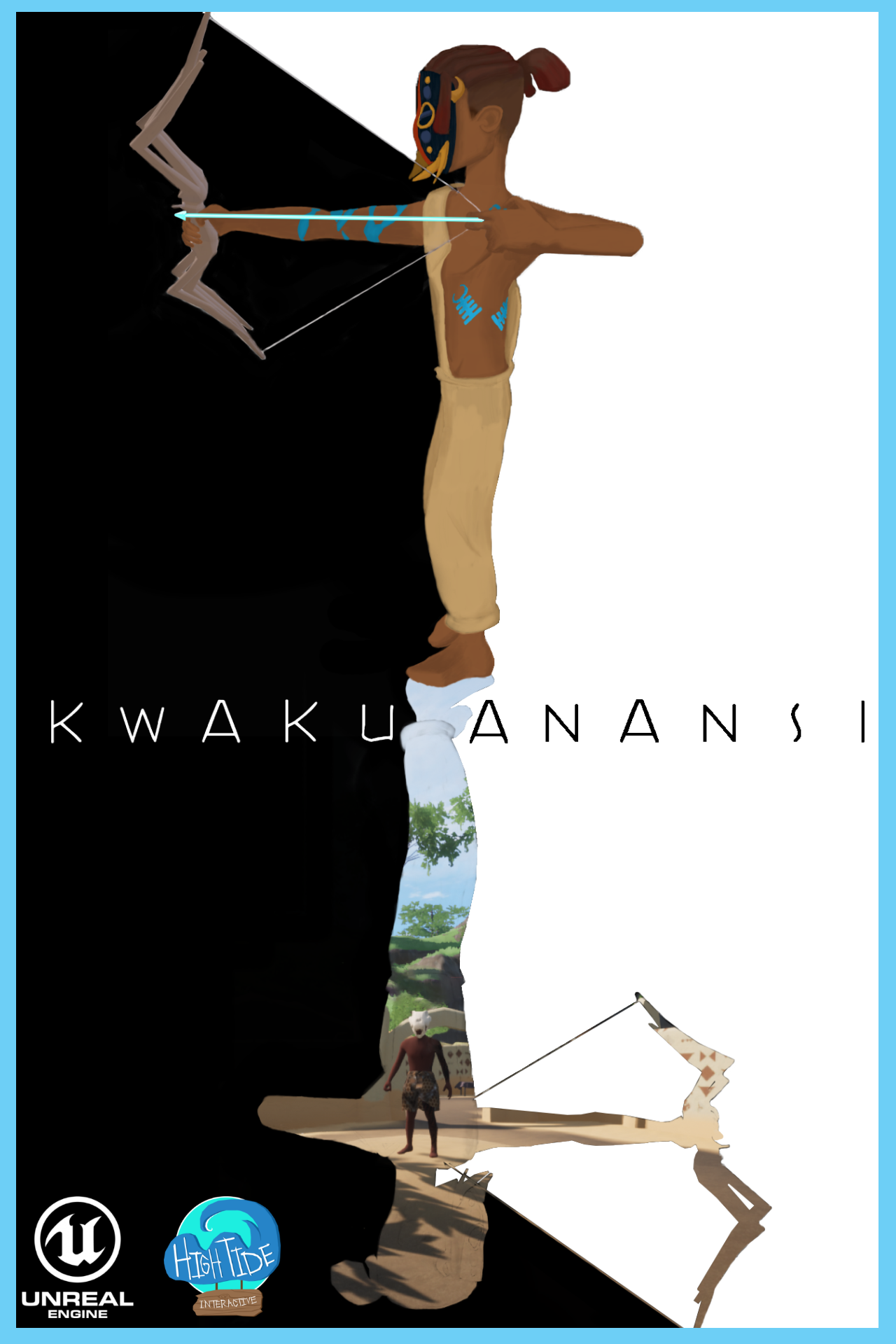 Kwaku Anansi is a 3D action platformer that takes place in an ancient African village, in a world where stories do not exist. This game follows Kwaku Anansi, a spider-like deity, who must prove himself to Nyame the Sky God by saving the village of Akwabu from an impending invasion in order to gain the power to weave and share stories with humanity.

As Producer I:
Lead a team of 15 over a period of 4 months to create Kwaku Anansi.
Defined and changed project scope in accordance with our budget with the help of team collaboration
Controlled development progress through meetings & Agile software
Handled documentation such as:

Team Member Contribution Chart
Production Backlog
Gantt Chart
Burndown Chart
Team Contract
Art Style Guide
Game Design Document
Download Here!